Gaspare
From 24/11/2011 To 15/01/2012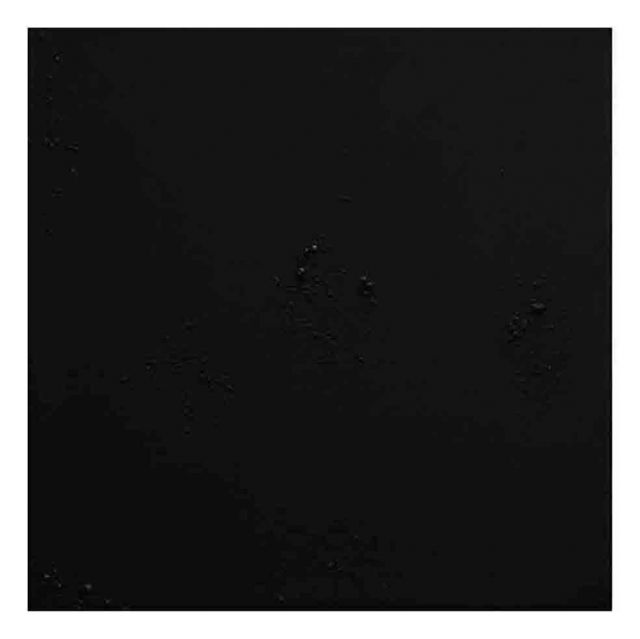 On Thursday 24 November, from 6 to 9 PM, the exhibition Logos by Gaspare will be inaugurated the Raffaella De Chirico Galleria d'Arte's project room (Via Vanchiglia 11/A, Torino).
The work by Gaspare (1983) from which the exhibition takes its title, Logos (mixed media on canvas, 30x30 cm, 2010), belongs to the series "Opera" initiated by the artist in 2008. By layering heterogeneous common or artistic materials (oils, charcoal, tempera, acrylics and so on) and the ashes of own works burnt in recent years, the artist is attempting to realise a material and metaphorical "synthesis" of his own cultural development, investigating his personal memory and accepting a dialectical confrontation with the history of art and the perception and/or annihilation of the consumer. This synthesis is characterised by the annulment (or "self-annulment") of codes and genres, evident in the creative process and the black tones of the works. Black is itself seen as a material synthesis of colour despite paradoxically being a non-colour. The Greek term "logos" expresses multiple variations of meaning that reflect the artist's cultural development and historical-critical background and his methods of creative research; "logos" maybe translated as word, reason, discourse, thought, law, judgement and rule.
The work Logos will be "surrounded" by three new works representing an extension of the series "Grafica" initiated in 2008. In this cycle the artist uses a constant technique and support (black ink on 21x15 cm sheets of paper) and writes and overwrites his own critical texts, aphorisms and thoughts by turning the sheet onto each of its four sides, creating a stratification of entwined signs through the practice of writing, with the text that originally had a logical-rational meaning being transformed into a tangle of black ink. Chaos containing order.
A number of the works from the "Opera" and "Grafica" cycles were exhibited in the inaugural exhibition at Raffaella De Chirico - Galleria d'Arte entitled Linea Mentis - Irma Blank, Eva Sørensen, Gaspare and published in the relative catalogue with a critical text by Giulia Lamoni.
Together with Logos, the project room will feature three new works based on the "Grafica" concept but with fundamental differences; the artist has used a larger paper size (30x21 cm) and has written and overwritten his own name hundreds of times. The works, entitled progressively Gaspare 1, Gaspare 2, Gaspare 3 (2011) express a radical idea of the self-annulment of the "id", a process that starts with an extremely personal and subjective "word", the artist's own name, and arrives at a "simple" rectangular tangle of black ink. An active and cyclical nihilism. A strand of research that is also asking questions about the sense of culture and intellectual activity in contemporary society. The exhibition Logos by Gaspare will run in parallel with the solo show Il lato psicologico della fotografia by Tilde Giani Gallino in the Raffaella De Chirico gallery spaces.
Gaspare (born in 1983; lives and works in Milan). Gaspare Luigi Marcone graduated in Art History and Criticism from the University of Milan (2006) where between 2007 and 2010 he was a researcher in the Department of Art History. He has curated exhibitions and published critical texts on artists such as Bernd and Hilla Becher, Irma Blank, Erik Dietman, Gilbert&George, Jirí Kolár, Roman Opalka, Claudio Parmiggiani, Anne and Patrick Poirier, Elisabeth Scherffig, Eva Sørensen and others.
Solo shows:
Gaspare - Logos, Raffaella De Chirico - Galleria d'Arte, Torino, 2011.
Gaspare - Opera Prima, presentation by S. Givone, Lakeside Art Gallery, Verbania, 2010.
Group shows:
Linea Mentis – Irma Blank, Eva Sørensen, Gaspare, text by G. Lamoni, Raffaella De Chirico - Galleria d'Arte, Torino, 2011.
Superfici Attive, curated and with text by A. Comino, Galleria Spaziotemporaneo, Milano, 2011.